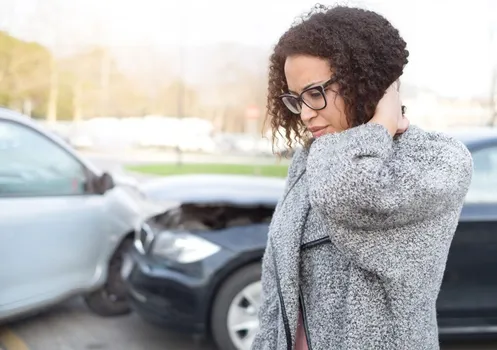 The sudden impact of a car accident is enough to ruin anybody's life. At Washington Chiropractic Center we understand the bio-mechanical relationships that result in pain and discomfort following whiplash-type injuries. Simple whiplash injuries can also result in trauma to the lower back!
In addition to agonizing pain, whiplash-type injuries may also result in torn muscles, stretched tendons, inflamed joints, and internal bruising.
Just as it is important to get rid of pain following an accident, it is important to correct bio-mechanical injuries and restore normal ranges of motion. At Washington Chiropractic Center Dr. Brown & Dr. Livingston understand the importance of care following an accident. Untreated bio-mechanical injuries may not heal optimally.
If you have injuries from an auto accident, a thorough Chiropractic Exam from a trained personal injury Chiropractor is necessary to determine if you are a candidate for Chiropractic Care. If we do not feel like we can help you... we will tell you so!
Insurance companies realize the many advantages of chiropractic care. Chiropractic treatment is usually fully covered by automobile insurance policies, no matter whether you were the driver, a passenger, or a pedestrian. We will help you complete all the necessary insurance paper work and file a claim with the responsible insurance company. We will even help you find a good personal injury attorney to help you with your case to ensure proper handling of your case so you can focus on your part….getting out of pain!